Corona expands strategic planning services
9/22/20 / Corona Insights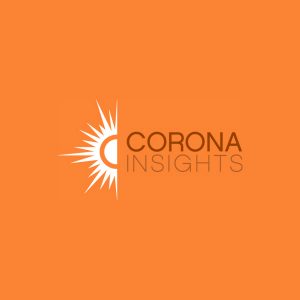 Corona Insights is excited to announce the expansion of our strategic planning services. The complexities and uncertainties of 2020 call for increased innovation in the field of strategic planning. Corona is excelling in two vital ways.
As many of you know, co-owner Karla Raines is a recognized thought leader in strategy. She spent the last 10 years mastering her craft, positively impacting clients, and mentoring staff. We are thrilled her efforts have yielded trademarked intellectual property–Differentiation Zone®–and a breakthrough approach to differentiation strategy. Her book and online strategy community will debut in 2021.
You don't have to wait until 2021 for innovation in strategic planning. The evolution of Karla's practice creates exciting opportunities for colleagues Kate Darwent, PhD and Andrew Streight in 2020. Kate and Andrew established their strategic planning careers through notable projects such as IMAGINE 2020: Denver's Cultural Plan, the 2030 Master Plan for the Children's Museum of Denver at Marsico Campus, and the strategic plan for the Morgridge College of Education at DU. They combine a love for strategic planning with expertise in evaluation, research, and facilitation. This multi-disciplinary approach brings innovation at a time when it is needed most. "I'm thrilled for Kate and Andrew," remarked Karla. "Clients adore working with them both. I can't wait to see where they take this new offering."
Corona's commitment to empathy-based and data-driven strategic planning is stronger than ever,. We look forward to advancing the work of mission-driven organizations throughout our community. Reach out to learn more.