At Corona we pride ourselves in a culture of deep trust and respect, and we are committed to leveraging each other's strengths. We think work should matter and work should be fun. We enjoy learning, we enjoy working together, and we enjoy making our team part of your team.
Karla Raines
Principal + Owner
Karla Raines didn't pick up a paintbrush until 2012, though she's been creating works of art for her clients in the form of compelling strategic plans for over twenty years. Effortlessly moving seemingly disparate elements into a curated and cohesive whole, Karla provides purpose-driven organizations with sought-after clarity and focus.
As principal and co-owner of Corona Insights, Karla has helped hundreds of organizations craft their strategic plans. Along the way, she devoted over 10,000 hours to mastering the art of strategy. A highly skilled associative thinker, Karla uses her intuition and both sides of her brain to make cognitive leaps. She sees new opportunities in a shifting strategic landscape and conveys them in ways that build buy-in and excitement for her clients.
Comfort with ambiguity is critical to her success—both as a strategist and as an abstract artist. Karla engages more boldly as a consultant because of her artistic endeavors. "Creating art requires a high tolerance for risk because you never know if the next stroke is going to enhance or diminish the work. You learn to give yourself permission to make mistakes" notes Karla. And her risk-taking is one of the qualities clients appreciate most: "Karla gave board members the confidence and courage to take a stand."
Understanding your customers is the focal point of differentiation strategy. If you aren't clear about who they are and what they truly value—and how your competitors are courting them with equal fervor—then strategic planning is an exercise in futility.

Karla
"Strategy is all about choice," says Karla. You have to say yes to some options and, equally important, no to others. Being an artist requires the same discipline. "You learn to let go of a piece that holds great attachment for you—yet falls short artistically. Let's face it, some stuff simply isn't very good. Do it anyway. Love it. Share it with the world. Then let it go," she adds.
Differentiation – What sets you apart; what makes you exceptional, unrivaled, irreplaceable and one-of-a-kind.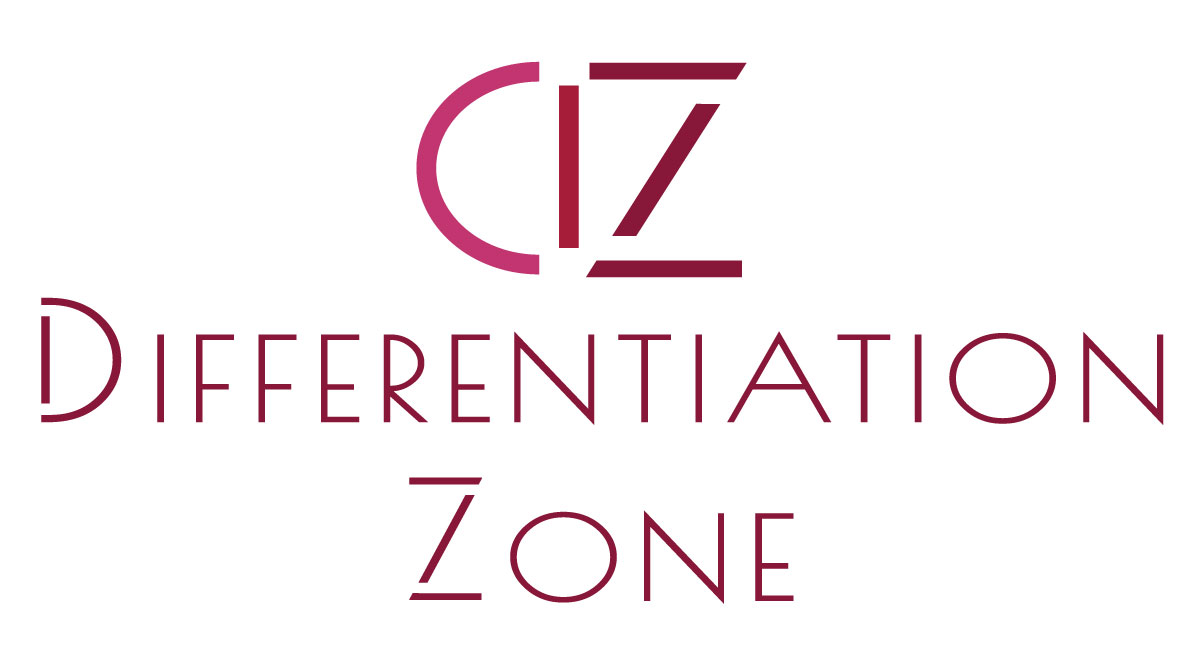 Karla's latest creation is an unprecedented and field-tested strategic analysis model: Differentiation Zone®. Hands-on experience, trial and error, and a pivotal eureka moment in 2018 led her to create a tool that aids purpose-driven organizations to answer two essential questions: Why does your organization matter? Why should it matter to me?
Karla Raines' experience, instincts and heart lead you to masterful discoveries you might miss on your own.
Engage with her: Instagram | Twitter | Facebook | LinkedIn
Education
People are often surprised to learn that Karla is an industrial engineer by trade (BS, Iowa State University). Her MBA (University of Texas) shines through. Karla stays abreast of the latest thinking in the field and designs custom frameworks, developed specifically for nonprofits facing strategy and business model challenges.
Community Involvement & Recognition
Co-Presenter, 2018 Americans for the Arts Annual Convention
Co-Presenter, Colorado Creative Industries 2015 Summit "It takes a Community: Cultural Planning and the Art of Co-Creation"
Co-Presenter, Denver Metro Chamber Leadership Foundation's Fall Forum 2014 "Imagining 2020: Leadership Lesson's from Denver's First Cultural Plan in 25 Years"
Mentor, Young Nonprofit Professionals Network (YNPN) (2014)
Finalist, Outstanding Women in Business – Small Business Owner, Denver Business Journal (2012)
Finalist, Outstanding Women in Business – Consultant, Denver Business Journal (2010)
Advisory Board for the Center for Women's Health Research at the University of Colorado, Corporate Committee Chair, 2011 Luncheon Chair (2009-current)
Steering Committee for the Center for Women and Entrepreneurship at The Women's College of the University of Denver, Vice Chair (2009-current)
Leadership Advisory Council for the Colorado Nonprofit Association (2008-current)
Board of Directors for Curious Theatre Company (2008-2010)
Young Nonprofit Professionals Network, Advisory Board. (2008-2010)
Leadership Denver (2008)
Young Philanthropists Foundation Program Committee, Committee Chair (2008)
Taught workshops and given presentations to the Colorado Association of Funders, Rose Women's Organization, Colorado Nonprofit Association, Colorado Business Committee for the Arts and Metro Volunteers.