At Corona we pride ourselves in a culture of deep trust and respect, and we are committed to leveraging each other's strengths. We think work should matter and work should be fun. We enjoy learning, we enjoy working together, and we enjoy making our team part of your team.
Karla Raines
Owner + Creator—Differentiation Zone
Karla Raines is an accomplished strategist serving purpose-driven organizations in dynamically competitive industries. Her commitment to mastering the art of strategy led her to a career-defining eureka moment in 2018. Differentiated shares the story of her inventive strategy process, Differentiation Zone®, through real-life vignettes and powerful lessons pulled from over two decades of consulting experience.
Karla has led countless empathy-based and data-driven strategy processes. With a unique ability to see beyond what is, Karla leads her clients to discover authentic differentiation and craft plans to realize a competitive advantage.

Karla understands that creativity and imagination are essential to the strategy process. She wouldn't have discovered Differentiation Zone without both. Her eureka moment in 2018 occurred when she saw something she'd never seen before. Karla looks beyond the usual, recognizing her in-the-moment feelings for the verification. The experience crystallized her intuitive process and inspired her to reverse engineer what she'd taught herself to do over years of hands-on practice.

Abstract painting propels Karla's professional creativity and risk-taking as it fuels her soul; see www.karlarainesart.com. Artists look at the world differently, and creativity opens a new portal. Years of painting have taught Karla to get out of her own way, not to tell herself no, and be open to the power of flow. She wouldn't have discovered Differentiation Zone without it.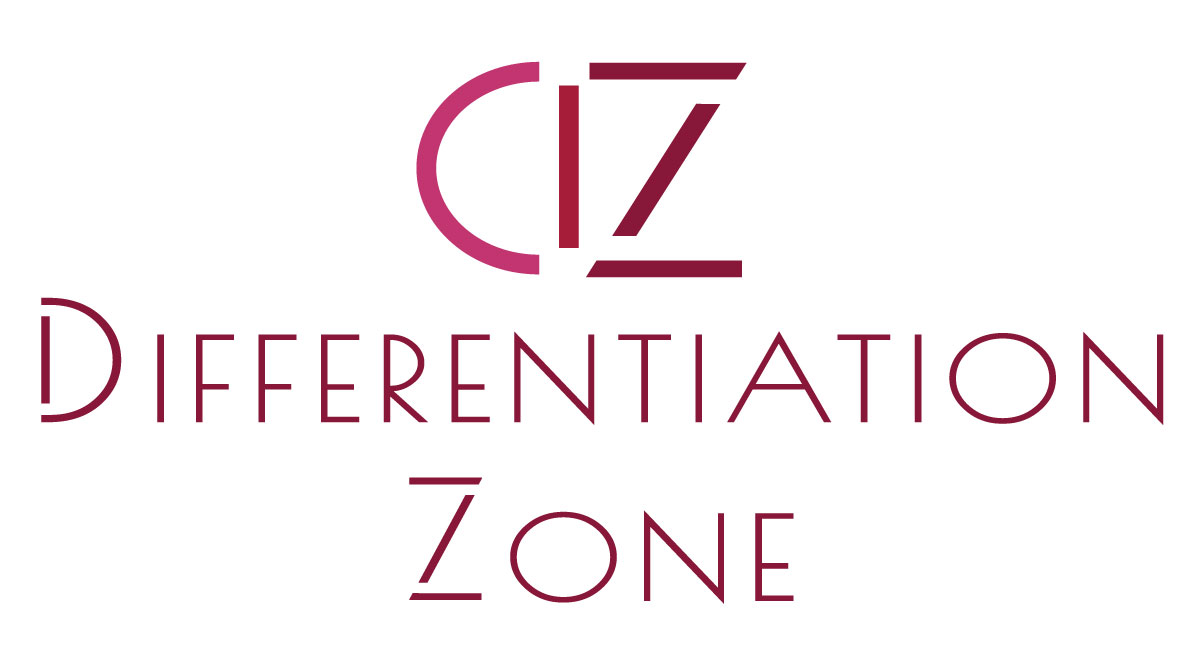 Engage with her: Instagram | Twitter | Facebook | LinkedIn
Education
People are often surprised to learn that Karla is an industrial engineer by trade (BS, Iowa State University). Her MBA (University of Texas) shines through. Karla stays abreast of the latest thinking in the field and designs custom frameworks, developed specifically for nonprofits facing strategy and business model challenges.
Community Involvement & Recognition
Co-Presenter, 2018 Americans for the Arts Annual Convention
Co-Presenter, Colorado Creative Industries 2015 Summit "It takes a Community: Cultural Planning and the Art of Co-Creation"
Co-Presenter, Denver Metro Chamber Leadership Foundation's Fall Forum 2014 "Imagining 2020: Leadership Lesson's from Denver's First Cultural Plan in 25 Years"
Mentor, Young Nonprofit Professionals Network (YNPN) (2014)
Finalist, Outstanding Women in Business – Small Business Owner, Denver Business Journal (2012)
Finalist, Outstanding Women in Business – Consultant, Denver Business Journal (2010)
Advisory Board for the Center for Women's Health Research at the University of Colorado, Corporate Committee Chair, 2011 Luncheon Chair (2009-current)
Steering Committee for the Center for Women and Entrepreneurship at The Women's College of the University of Denver, Vice Chair (2009-current)
Leadership Advisory Council for the Colorado Nonprofit Association (2008-current)
Board of Directors for Curious Theatre Company (2008-2010)
Young Nonprofit Professionals Network, Advisory Board. (2008-2010)
Leadership Denver (2008)
Young Philanthropists Foundation Program Committee, Committee Chair (2008)
Taught workshops and given presentations to the Colorado Association of Funders, Rose Women's Organization, Colorado Nonprofit Association, Colorado Business Committee for the Arts and Metro Volunteers.