An interview with 9News "Leader of the Year" Christine Marquez-Hudson
3/6/13 / Kassidy Benson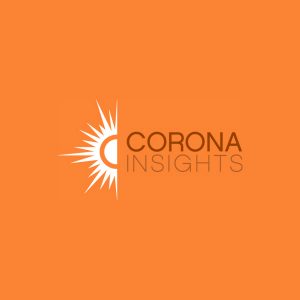 In 2008, when Christine Marquez-Hudson joined Mi Casa, we had the honor of working with her on efforts to reinvigorate the programs, partnerships, and positive community impact of the organization. On January 17th, 9News named Christine Marquez-Hudson "Leader of the Year". When the news of this tremendous honor reached Corona Insights, our team was overjoyed to see Christine's talents and hard work recognized. Her brilliant work with Mi Casa is worth sharing so we put on our qualitative research hats and conducted a short interview with the "Leader of the Year" herself, Christine Marquez-Hudson.
Q: What makes Mi Casa a great organization?
A: Mi Casa is addressing one of the most critical missions facing Coloradoans right now: ensuring that the fastest-growing population in our state—Latinos—is educated, skilled and prepared to fulfill the workforce needs of the future. Mi Casa is committed to providing the most effective programs based on best practices that will more likely lead to success. We are doing this through high-impact programs that help entrepreneurs launch or grow their businesses and access innovative forms of capital; job-training programs that capitalize on bilingual talents much-needed in key industries; after-school programs for youth that help them succeed academically and stay committed to their education; and an array of economic development services that reduce debt, repair credit, and increase assets. In 2013, Mi Casa will launch its first two social enterprise businesses: a staffing agency and a financial services agency. These businesses will both advance our mission and contribute to our financial sustainability.
Q: What impact does Mi Casa have on the community in Denver?
A: Since I came on board in 2008, the organization has nearly tripled the number of people it serves directly, from 800 to 2300 people. Additionally, Mi Casa partners with numerous organizations to offer a monthly legal night, Spanish classes, citizenship, voter registration and other services that serve hundreds more. In 2012, Mi Casa's small businesses created 129 jobs, generated over $10 million in revenue and accessed $1.1 million in capital. Our Career Development program trained 123 people for jobs and helped 200 find work through our Career Center. Nearly 1000 middle and high school youth received academic, career and other support to encourage academic success and advancement.
Q: What makes the people at Mi Casa outstanding?
A: Each Mi Casa staff person is passionate and committed to the vision of the organization: to help Latinos flourish for generations. Our team is also innovative and entrepreneurial—always searching for new and better ways of doing things. Most are bilingual and bi-cultural, trained in working in an inclusive environment. Each member of our team is knowledgeable in his or her area of focus: youth development, small business, workforce training, or administration. We work hard to develop a common vision, positive organizational culture, and a sense of "familia" in all that we do.
Q: How did Corona Insight's consulting services benefit Mi Casa?
A: Corona Insights has worked in many capacities with Mi Casa. In 2008, Corona provided comprehensive strategic planning services to help us redefine our mission, focus our identity and develop a new business plan. Corona has also helped us facilitate leadership retreats, develop evaluation methods and even conducted some evaluation of our programs.
Q: What are your aspirations for the future of Mi Casa?
A: We envision a Mi Casa in multiple locations throughout the metro-Denver area, providing integrated economic development services. We also hope to implement successful social enterprise businesses that will both provide valuable services to the community and generate revenue that can help Mi Casa become more sustainable and less dependent on government sources of funding. Most importantly, we hope to help more people and families improve their economic health while development skills and advancing their education to increase self-sufficiency.
Marquez-Hudson will receive her award during the Denver Metro Chamber Leadership Foundation's Celebrating Civic Leadership Luncheon on Thursday, April 11, 2013 at the Denver Marriott City Center.