6/16/14 / Sarah Williams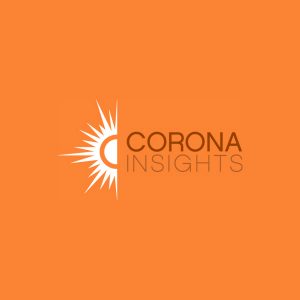 Recently, Corona conducted some focus groups in part to understand how people make an important decision. In analyzing the groups, I found that in seeking resources to help make that decision, people preferred referrals from their family, friends and neighbors over quantitative data that was developed using a sophisticated methodology. Why? Participants viewed referrals as being more trustworthy and valuable than the data we presented.
This finding illustrates the fact that data comes in many forms and the data that people use in their decision making can range from the scientific to the intuitive. Along these lines, the finding from our focus groups wasn't particularly surprising to me since I often rely on my own "neighbors" to help guide my decision making. Whether I want to find a new dentist, the best coffee in my neighborhood, or a hotel for my next trip, I usually look at customer ratings and reviews to get other people's opinions first. According to this article, I am what's been called a "social researcher" since I actively seek out and read customer reviews prior to making a purchasing decision.
It turns out I'm not alone, as 88 percent of consumers say that online reviews influence their buying decisions. Not only does the review content matter, but the number of reviews that a product has can also influence decision making, as consumers tend to buy products that have more reviews. According to the New York Times, reviews from ordinary people have become an "essential mechanism" for selling just about anything. Further, the article says that, in many situations, reviews are replacing marketing departments, press agents, advertisements, word of mouth and professional critics. The importance of reviews has even led businesses to plant reviews or hire people to produce a mass of reviews under different pseudonyms.
I know that using reviews to make decisions isn't exactly scientific, but in my personal life, I think of customer reviews as a form of qualitative data which often answers questions like "Why did you like (or dislike) this product?" or "How did you use this product?" I'm also part of the eighty-one percent of consumers who use customer reviews to decide between multiple products, or to confirm that their final selection is the right one.
Interestingly, I don't write many reviews myself. And while reviews are certainly part of my decision making, I know to take them with a grain of salt – especially since unhappy customers are considered more likely than satisfied customers to try and make their voices heard. Overall, however, I've found them to be a valuable and reliable resource. Does anyone you know feel the same way?