The COVID-19 Pandemic's Effects on Arts and Culture Activity
12/16/21 / Maria Cuevas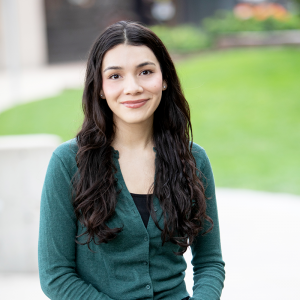 The Colorado Business Committee for the Arts (CBCA) recently released their biennial report that details the economic contributions of 300 arts, culture, and scientific organizations funded by the Scientific & Cultural Facilities District (SCFD) to the Denver metropolitan area. For nearly three decades, CBCA's Economic Activity Study of Denver Metro Culture in collaboration with SCFD has shown the impact that arts, culture, and scientific organizations have on the local economy. The Denver metro area covered in the report consists of the 7-county region which includes Adams, Arapahoe, Boulder, Broomfield, Denver, Douglas, and Jefferson counties. This report is unique in that it covers the years 2019 and 2020, a peak year of growth followed by a year of significant decline. Many of the trends we see in the Denver metro area report are similarly repeated on a nationwide scale.
Here at Corona Insights, we have continued to support and collaborate with arts, culture, and scientific organizations across the country. Similar to many sectors of the economy, the COVID-19 pandemic has had a major negative impact on the arts and culture sector both in the Denver metro area and nationwide. In many ways, arts and cultural organizations were some of the most heavily impacted by the pandemic. Necessary ordinances, such as those that temporarily closed non-essential in person businesses and encouraged social distancing, significantly hindered the operations of arts and cultural organizations. Pre-pandemic growth trends in the Denver metro area show that arts and culture peaked right before the pandemic in 2019. Comparably, arts and cultural industries were expanding and even thriving at the national level in 2019 before significantly declining in 2020.
Arts and Culture in Colorado
The Creative Economy State Profiles break down the data and figures of the value added from arts and cultural organizations to the corresponding state level economy. They show that in 2019 the total value added in Colorado was just under $16.3 billion, the arts and cultural share of total gross state product was 4.1%, and total jobs were 108,462. Although the 2020 Colorado Creative Economy report did not include information from the year 2020, it was estimated that $2.6 billion in sales revenue and 59,588 jobs would be lost in Colorado's creative industries in just the four-month period between April and July 2020. Among the most vulnerable was the Music, Theater, Dance, and Visual Arts industry cluster; it was estimated that their job losses could account for just over half total jobs lost in Colorado's creative industry.
Arts and Culture in the Denver Metro Area
In 2019 there was a 17% increase from 2017 in economic activity compared to a 34% decrease in 2020. The change in overall economic impact was a 50% increase from 2017 to 2019 compared to a 49% decrease into 2020. Other trends between 2019 to 2020 include a reduction in number of jobs (down 28%), lowered attendance (down 49%), and a decline in educational outreach (down 46%). During stay-at-home ordinances and temporary closures of non-essential venues, virtual communication and engagement soared. Virtual attendance of arts and culture programming was no exception; however, this data was omitted from the Economic Activity Study.
Although we all optimistically look to a post COVID-19 future, and even though many factors indicate that businesses are well on their way to recovery, the fact of the matter is that COVID-19 has significantly reduced economic growth in various sectors. In the Economic Activity Study, it is stated that 10 years of growth for the arts sector in Denver have been reversed by the pandemic.
Looking Ahead
Despite the somewhat bleak numbers and trends revealed at the CBCA Economic Activity Report release event, leaders remained gleamingly positive throughout. The resiliency of Denver Metro Area organizations given the circumstances of the last two years was the most resounding theme of the evening. More than anything, the unveiling event was a celebration of both the 300 Denver metro organizations that were able to continue operating amid pandemic hurtles and the generous support that was given by individuals and the public to these organizations. Equipped with more support than before – public and philanthropic support increased between 2019 and 2020 – and with more widely used tools that have expanded outreach, arts and cultural organizations can perhaps be more hopeful going into 2022.
If you are interested in learning more about COVID-19 impacts in Colorado, we have many posts you can explore, including a series we published in 2020 titled Colorado's COVID-19 Experience.