Colorado's COVID-19 Experience Part 3: Past & Future Plans
5/1/20 / Corona Insights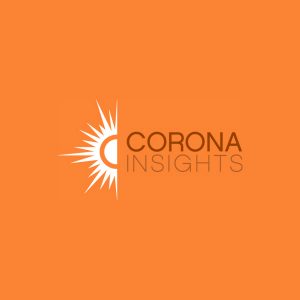 The Corona Insights team wanted to know how Coloradans were holding up during shelter in place, so we conducted a survey! We asked residents about a broad range of topics, including their overall well-being, challenges, concerns, community response, and others.
All posts in this series:
---
As a part of our blog series recapping results from our COVID-19 Experience Survey, we wanted to examine what plans were disrupted by the pandemic and how soon Colorado residents felt they would be comfortable to return to various activities.
First, we asked respondents what travel plans, if any, they had to cancel due to COVID-19 crisis. Most Coloradans said the pandemic caused them to cancel at least one scheduled trip. About four in ten residents said they had to cancel travel for pleasure that required an airline flight. Almost one quarter of the state said they took an overnight recreational trip by car off their calendars.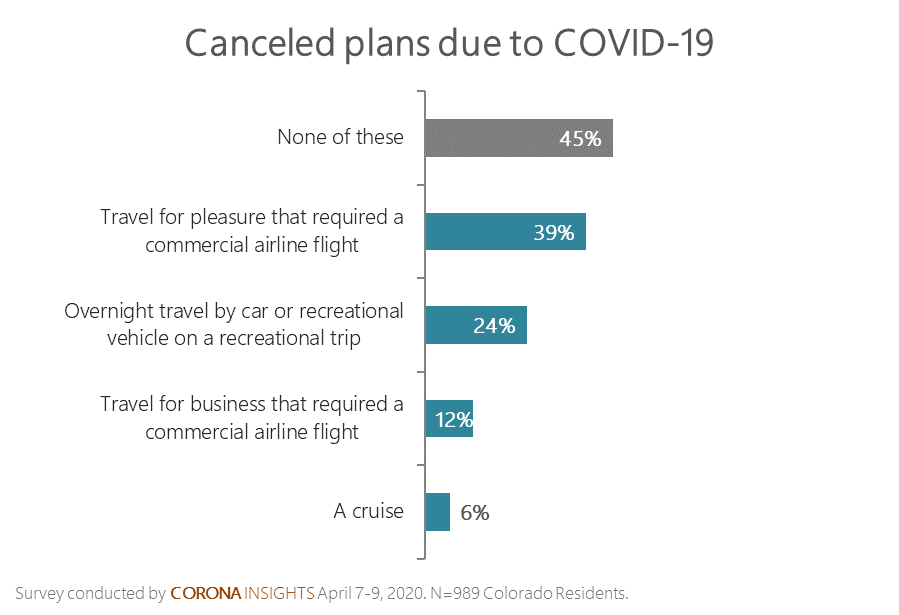 Next, we followed up with these respondents to see if they planned to reschedule these canceled trips once the COVID-19 situation has subsided. Unsurprisingly, Coloradans were least likely to say they planned to reschedule a cruise. Nonetheless, a majority of respondents who had canceled a cruise hoped to reschedule the trip in the future. Coloradans were most optimistic about rescheduling overnight travel by car with 66% saying they planned to reschedule the trip to a later date. However, nearly a quarter of respondents who canceled this type of trip said they were unsure, or that it was too soon to tell, if they would be able to reinstate their travel plans.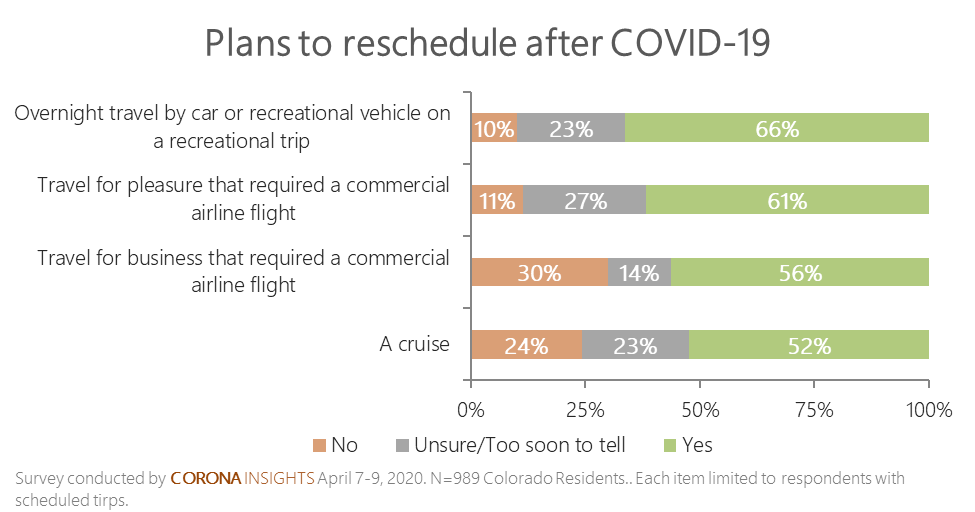 Along with more devastating health and financial consequences of the pandemic, most of Colorado has found themselves with more free time on their hands and less opportunity to share these hours with others. This scenario has driven many of us to daydream about what activities will be first on the list once they are safe to pursue. We turn to this topic next.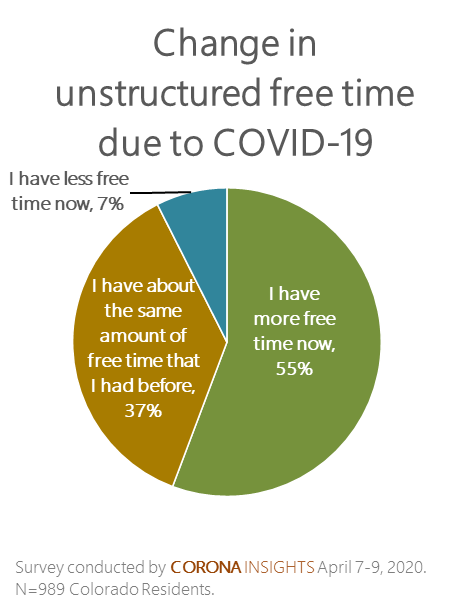 In order to assess how quickly Coloradans were willing to return to various activities after sheltering in place, we first had to establish which respondents were likely to participate in each item under normal circumstances. To establish this baseline, we asked respondents to select each activity, from a predetermined list of 11, that they had done in the last two years. Next, we asked them the following for each activity they had done: After the COVID-19 "shelter in place" order ends, and assuming the activity or event is available, how soon do you think you'll feel comfortable to begin doing these activities again?
Results below are ordered descending from the highest percentage of respondents who said they felt comfortable returning to the activity in a month or less to the lowest.
Coloradans said they would feel most comfortable quickly returning to restaurants and bars. Two-thirds of the state (67%) said they would feel comfortable eating at a restaurant within a month once shelter in place is over. A similar percentage (59%) said they would be fine visiting a bar or other drinking establishment.
Residents were more cautious when it came to attending mass gatherings. Pluralities here said they would feel comfortable attending professional live performances such as a plays or music concerts or sporting events within six months. About one-fifth of the state said it would be a year or longer until they felt comfortable attending these events (19% and 22%, respectively).
Keep an eye out for new posts as we unpack more findings from our COVID-19 Experience Survey.
---
The survey was fielded between April 7-9, 2020. Resulting data were cleaned and coded. Responses were weighted to represent the state of Colorado by geography and key demographic characteristics from the 2018 American Community Survey.
For further inquiry, please contact Corona Insights.