Bikes Together: Transforming Communities Through Bicycle Access And Education
8/17/19 / Matt Herndon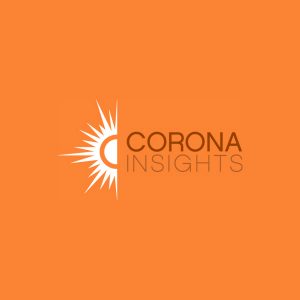 In honor of Corona's 20th anniversary, we are celebrating the outstanding people and organizations making a positive contribution to our community.
Each month, Corona is making a $500 donation in honor of a member of our team. For August, Jamie Blair selected the Bikes Together. We chatted with Jam to learn more about this organization and her relationship with them.
Bikes Together is a nonprofit bike shop with the primary goal of getting more people on bikes—particularly kids who might otherwise find it difficult to buy and maintain a bike. The organization helps to provide low- or no-cost bicycles to those who need them by taking in bikes in need of repair or refurbishment, then giving them new life. In addition, bike owners can come to Bikes Together and use their shop and tools to repair their bike (for free). The organization even has volunteers in the shop to help people learn about bicycle maintenance and assist with repairs. In addition, the organization provides a wide variety of classes and summer camps to help both kids and adults learn about bicycles, with topics ranging from maintenance, to safety, to communication and teamwork, and much more.
With her love of bicycling, combined with a firm belief that the world would be a better place if we could get far more people to ride a bike regularly, it's no surprise that Jam chose Bikes Together as her choice to receive a $500 donation. "I found them because they have 'fix your own bike hours,' and you can use their whole workshop. They have every possible tool you can use for free, and volunteers wander around to help you change a tire, brake pads… Someone can walk you through it." Jam found the organization when she personally needed to repair her bike, but her relationship with the organization has remained strong ever since. She has personally volunteered for the organization to help others repair their own bikes and has loved giving back to the community through their work.
---
Throughout 2019, to help celebrate our 20th Anniversary, we are profiling our staff and select clients. Corona is also donating $500 on behalf of each staff person to a charitable organization of their choice. Click here to view all of our interviews.
To stay up to date on all Corona news, and receive useful insights into the world of research, evaluation, and strategy, subscribe to our newsletter.