2020 Election Cycle Brings Spotlight to Colorado
8/21/19 / Molly Hagan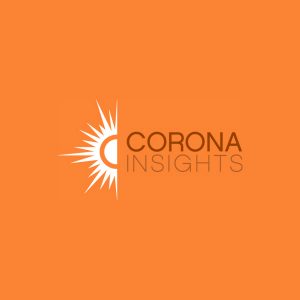 It may feel like the 2018 midterms just passed, but once again, the nation is headed toward another election cycle. The 2020 election cycle will put Colorado in the spotlight, but not just as a purple state. We have a new primary voting system, a Senator is up for re-election, and some of our state's political stars are setting their sights on the national stage. In this context, over the next 14 months Colorado residents and voters can expect to find themselves at the heart of national dialogues about voting access and political ideologies.
The 2016 presidential election saw record high turnout, resulting in frustration among caucus voters. At some caucus locations, fire marshals had to escort potential voters away in order to keep buildings from exceeding their maximum capacity limits.
In 2020, Colorado primaries will also allow unaffiliated voters to participate in candidate selection processes. In the caucus system, unaffiliated voters were unable to participate. Affiliated voters will now receive the mail-in ballots associated with their voter affiliations. Unaffiliated voters will receive both a Democrat and a Republican ballot. Importantly, despite receiving two ballots, unaffiliated voters will only be able to submit one ballot. It remains to be seen what impact unaffiliated voters will have on the overall voter turnout or political leanings of the state.
In addition to transitioning from a caucus to a primary system, Colorado will join 15 other jurisdictions in hosting their presidential primaries or caucuses elections on Super Tuesday. Super Tuesday refers to the Tuesday in a presidential year where the largest number of states and territories hold a primary or caucus. Due to the high number of jurisdictions participating, Super Tuesday serves as a pivotal moment in presidential elections. Following Super Tuesday, it is not uncommon to see multiple candidates quickly drop out of the race. Moving our primary to Super Tuesday gives additional power to Colorado voters in deciding who will ultimately be the Democratic nominee to run against President Donald Trump.
Presidential elections garner the most attention, but Colorado will also be voting for a senator in 2020. Corey Gardner, elected in 2014, is up for re-election and is expected to face a tough Democratic challenger. John Hickenlooper, former Colorado governor, briefly threw his hat in the presidential race ring. However, after failing to gain much traction in a crowded field, Hickenlooper recently withdrew his presidential bid. Some Coloradans hope this opens up the opportunity for him to face Gardener head-on in 2020 for the junior Senate seat in Washington, D.C.
Thus far, Hickenlooper has not offered any assurances that he will seek the Senate seat, though in a video he posted to YouTube he stated, "I've heard from so many Coloradans who want me to run for the United States Senate. They remind me how much is at stake for our country—and our state. I intend to give that some serious thought." Hickenlooper enjoys high levels of popularity in the state and has a record of being bipartisan and working across the aisle to get things done. In a purple state like Colorado, bipartisan centrist candidates are appealing, and Hickenlooper has proved he can win a state-wide election. There are other democratic candidates for the United States Senate in Colorado, though none with the name recognition of Hickenlooper. In the coming months, Gardner's Democratic opponent will become crystallized as state-wide campaigning begins.
The 2020 election cycle will be a new experience for Colorado voters. Unaffiliated voters could potentially change the political landscape in the state, holding primaries on Super Tuesday gives a microphone to Colorado voters' preferences, and we are certain to see a contentious United States Senate seat race. Research will undoubtedly be conducted pre- and post-election in an effort to better understand voters' motivations, behaviors, and preferences in nation-wide election years. While we are uncertain of the impact at this point, it seems voters across the state can look forward to an exciting election cycle.