Delivering on Purpose: A Conversation with Karla Raines
7/24/19 / Andrew Streight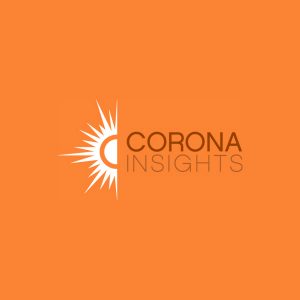 The story of Corona Insights is one intertwined with the story of the Raines; Kevin started the firm in 1999, with Karla joining him shortly after in Corona Year One. The two of them, in Karla's words, went "all-in" on the company from the very beginning by investing everything (e.g. money, time, energy) they had—a daunting risk for a married couple of engineers looking to build their lives in Denver, Colorado. That defining experience of committing to Corona taught Karla the value of perseverance, a characteristic that proved critical during the early years of Corona.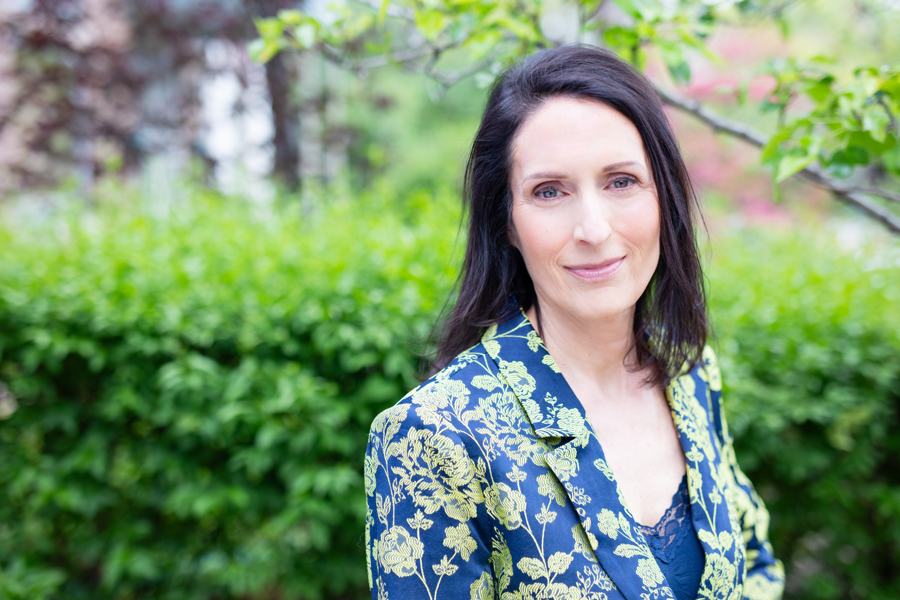 It certainly paid off, as Corona hits its 20th anniversary and its impact grow deeper every year. Just like the house they've been in for all those 20 years, the impact of the Raines has been a stable fixture in the purpose-driven community of Colorado; a community Karla has been a part of since she moved to Denver after earning her MBA.
Before joining Corona, Karla worked at Mercy Housing and at Metro Volunteers, where she ran an earned income program and learned how to generate funds for the organization and meet organizational goals, a skill set she uses often in her strategy work today. Over the course of her career, Karla has focused on stewarding the relationships she's built over the last 20-30 years while working with a wide variety of organizations who, in a myriad of ways, better the lives of those both in Colorado and beyond. That's been a key driver for the primarily repeat- and referral-driven business of Corona.
Karla's distinct approach to her work is fueled by her instincts and intuitions as a "left-brain, right-brain person," who can identify meaning and garner understanding across both analytical and creative thinking styles. Empathy and understanding, along with a belief in pursuing the possible, serve as cornerstones of her methodology. Karla would rather ask "why not?" than focus on the constraints that might limit an organization's ambitions and untapped potential. This approach to her clients, as well as the Corona team she and Kevin have supported and led over 20 years, have played a vital role in her and Corona's success.
Looking back over her journey at Corona, Karla is especially proud of two aspects of her career – the relationships she's formed and the long-lasting impact of her client engagements. To the first aspect, Karla describes "the seminal importance of being a part of a nonprofit community populated by all kinds of folks committed to making the community better."
Karla's first client in the strategy world was with the Rose Community Foundation, who enlisted Karla to facilitate a planning meeting for an afterschool program called Beacons. True to the relationship-oriented nature of Corona's business development, this engagement led to another client in Mi Casa, then another in Piton Foundation, and then Denver Public Schools.
In terms of the moments that capture the impact her career has had on the community she's helped advance, she points to a 2003 engagement with Adams County, who turned to Corona for a comprehensive community needs assessment. As the manager of this project, Karla not only got the opportunity to take the lead on the full suite of Corona's research services—including focus groups, surveys, Arc GIS mapping, and presenting to county commissioners—she got to see first-hand how Corona's human-centered approach uncovers what matters most to a community. This project spoke to one of the lessons her experience at Corona has taught her; to know and trust the capabilities of the Corona team to combine empathy with data to deliver the results that matter most to clients and the communities they serve.
Some of the proudest moments of Karla's career are those that illustrate how critical an empathy-based, data-driven approach can be in driving meaningful and long-term impact, like the 2030 Master Plan for the Children's Museum of Denver at Marsico Campus; the BOOST initiative funded by the Rose Community Foundation; the Keystone Strategic Plan for the College of Arts, Humanities, and Social Sciences at DU; the IMAGINE 2020 Cultural Plan for Denver Arts & Venues; and the re-authorization of the Scientific and Cultural Facilities District (to name a few).
Each of these projects speak to the ethic behind Karla's approach to her work as a consultant for purpose-driven organizations: that their success is our success, as their community is our community. Karla notes that "we are in the business of accelerating success for our clients. Each organization we work with, each team, is on their own unique journey of delivering something phenomenal for their organization. They are striving to enhance their impact on the communities that are counting on them. It is our job to show up and deliver the superior results for our clients who are counting on us."
These engagements also demonstrate Karla's commitment to focusing on the individuals whose lives are bettered by Corona's clients. In her view, a key aspect of her role as a strategist is encouraging our clients "to be listening to the customer to zero in on what matters to them, then pulling it all together to help them articulate what makes their organization one-of-a-kind and differentiated. Let's build a plan and a future centered on that."
The increasing emphasis on customers, on those whose lives are affected by Corona's clients, is a trend Karla sees as a fundamental component of the future landscape for purpose-driven organizations. Indeed, she refers to this shift as the "consumer zeitgeist," a customer-centric spirit of an era that is evident, for example, in the growing appetite among cultural consumers for individually relevant, self-curated experiences.
In her view, the expectation of customers for organizations to meet them where they are is one that could disrupt the nonprofit space, as it will likely be difficult for smaller nonprofits to fully respond. This, Karla predicts, may open the door for more agile and risk-tolerant private sector organizations to pursue opportunities to serve these customers instead.
Karla also envisions a growing focus in the purpose-driven space on individuals whose lives are affected by issues of displacement (i.e. refugees, individuals experiencing homelessness), as well as an increase in the number of organizations dedicated to addressing those issues and supporting those impacted. These attention-grabbing issues, along with an increasing emphasis on customer-centric approaches to solving them, may also distort the purpose-driven landscape by diverting philanthropic funds to a greater variety of social issues. Cross-sector solutions that pull everything together in the name of collective impact, Karla hypothesizes, will likely be imperative in the future. No matter what the future of purpose-driven organizations might hold, you can expect Karla to be imagining the ways in which she and the Corona team can help purpose-driven organizations respond.
---
Throughout 2019, to help celebrate our 20th Anniversary, we are profiling our staff and select clients. Corona is also donating $500 on behalf of each staff person to a charitable organization of their choice. Click here to view all of our interviews.
To stay up to date on all Corona news, and receive useful insights into the world of research, evaluation, and strategy, subscribe to our newsletter.