How data-driven insights can reveal strategic advantages
5/8/17 / Matt Bruce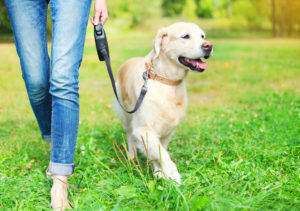 A client recently asked us for guidance in the middle of their communication campaign.  They had already created and deployed a series of vivid ads encouraging a specific behavior. (For confidentiality reasons, I can't state the behavior, but let's pretend they wanted dog owners to register their dogs with the local humane society). Their desired outcome was to increase the percentage of registered dogs from the baseline, which hadn't changed for many years. Their strategy was to use mass media messages to motivate all dog owners to register their dogs.
They hired Corona to evaluate the campaign and provide recommendations for improvement.  We found that a small percentage of the population had strong intentions to not register their dog (intention to do something is a relatively good predictor of what people will do).  Based on other scientific research, we know that it is difficult to change peoples' strong intentions, especially through mass media.  Thus, we suggested that the client stop trying to influence all dog owners, at least in this campaign.
A better strategy was to motivate dog owners with weak intentions or were unsure what they would do.  Our research found that people with weak or unformed intentions had different barriers and reasons to register their dogs. Indeed, those with weak intentions often said they just "never got around to it." This finding was the keystone of our research because it showed how a strategy shift aimed at influencing this sub-population – rather than all dog owners – would have the biggest impact on increasing overall registration!
Shifting strategy was not easy for this client, but the data and our recommendations compelled them to make the change.  We helped them see their issue from a new perspective, and our guidance made the transition of the communication strategy easier. Quality research and thoughtful analysis can reveal strategic advantages, and every strategic advantage can have a meaningful impact on success.