Where does a SWOT come from and where does it lead?
1/10/14 / Leo Lewis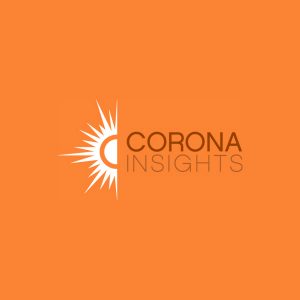 Prior blogs I've written have established the link between company-level strategic planning, which includes competitive strategy, and marketing organization planning. I've also discussed several analytical tools used for competitive strategy, including the SWOT analysis (Strengths-Weaknesses-Opportunities-Threats).
I was recently reading through a LinkedIn group's lively dialogue on the topic of SWOT analysis. One theme that arose is that some in the competitive intelligence (CI) community feel that they may be somewhat unfairly losing out to "information professionals" or vendors who are hired and then apparently proceed to merely populate a SWOT framework with regurgitated, existing data. This is viewed by the CI community as a shortcut to actually using the framework in a more pure or dynamic sense – that is, as a basis for strategic thinking and actual competitive analysis. And CI professionals also subtly make the point that the kind of thinking necessary for this analysis is the kind that relies upon experience, knowledge, and training, and is ultimately backed by good old fashioned intellectual horsepower in order to best serve a client in making important decisions.
Fair enough. Overall, however, I think a combination of reliable and relevant data that is accurately analyzed and then used by experts and their clients for smart strategic planning and decision making is a great approach.
Additionally, I think it's important to step back and understand where a SWOT analysis lives as part of a larger strategic process. This includes examining what is really necessary for an effective SWOT as well as how a SWOT analysis informs the strategic process going forward. (I'll explain below in the specific context of a marketing executive's perspective, but the general principle holds for another line function executive or business manager who may find him/herself undertaking such as process).
WHERE SWOT ANALYSIS COMES FROM AND QUESTIONS IT ANSWERS:
A thorough internal situation analysis examines a long and strategic list of internal areas that apply at the company or marketing organization level. This is best accomplished with the help of reliable existing data and in some cases primary, original data in order to reveal the "SW". The SW then provides key insights to answer a marketing executive's important question, "What products or services are we best positioned to offer given our business's strengths?"
And likewise, a thorough, data-driven analysis of a strategic list of external factors at both the industry and the market level naturally reveals the "OT". The OT produced then answers a marketing executive's question, "What is the trending of the industry, market and customers we serve (or potentially serve) and how attractive is the current competitive business environment?"
WHERE SWOT ANALYSIS LEADS:
Once answers to the questions above are clear, then comes an opportunity for smart recommendations and guidance. Logical next steps include: 1) making "invest" or "divest" decisions for a business unit(s) or product area(s); 2) establishing realistic marketing goals for that unit/area; and 3) developing strategies to achieve goals in #2 as it relates to pursuing new and/or existing markets and doing so with either current or new generation products.
And this is just the beginning of the fun for a marketing executive.