Black Friday Fever: Facts and Findings
11/26/13 / Sarah Williams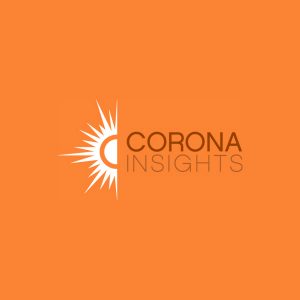 While I'm a sucker for a good bargain, when it comes to holiday shopping, the idea of venturing out on Black Friday has never sounded appealing to me. Upon researching what's been called the most hype-filled and the busiest shopping day of the year, I found that in-store sales on the day after Thanksgiving in 2012 reached $11.2 billion. I also discovered that I fall into the 34 percent of American adults who get stressed out by Black Friday shopping because "the thought of that many people in one store is scary."
Even though I might not ever get any firsthand experience participating in Black Friday, there's a decent amount of research that has been done to understand Black Friday shoppers. If you plan on getting in line this week, here are some data points from a 2013 Black Friday Shopping Survey to mull over while you wait for stores to open up:
About 30 percent of Black Friday shoppers start their holiday shopping after Halloween. Another 12 percent say they never stop holiday shopping.
42 percent of Black Friday shoppers have, at least once, left the house between midnight and 3 am to start their shopping. Another 18 percent have left on Thursday (the day before)
While primarily motivated by the sales (85 percent), Black Friday shoppers are also driven by the thrill of the competition to find a good deal (40 percent). Another 29 percent of shoppers have a tradition built around Black Friday shopping.
22 percent of shoppers have had a disagreement with another Black Friday shopper who wanted the same item.
More respondents typically shop for electronics (75 percent) than Christmas presents (63 percent) on Black Friday.
About 33 percent of shoppers spend 2 to 4 hours planning their Black Friday shopping excursions. 18 percent spend more than 4 hours planning.
It's probably not surprising that letting so many shoppers out on the loose that can lead to some unusual situations. When asked what their most outrageous Black Friday shopping experiences were, a random sampling of US adults said the following:
Saw a guy walk out of the store hauling 25 buckets of cat litter.
I sat on the floor of the store from 3 am until 7 am to get a laptop.
I saw someone buy ten toasters.
My aunt drove all the way from Duluth, Minnesota to Superior, Wisconsin to get a deal on undershirts.
I was pushed into a skid of DVD players and ended up with a concussion.
Waited in traffic for two hours just to get into the parking lot.
Even though some Black Friday deals for 2013 have already been leaked and some are pretty enticing, I'll still plan on avoiding the chaos of shopping the day after Thanksgiving. What about you – are you planning on heading out on Friday (or Thursday)?