Research, insights and coffee
8/28/13 / Sarah Williams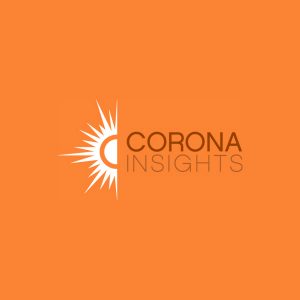 A new sign in my neighborhood off of Broadway and 4th Avenue caught my attention the other day. Apparently, Dunkin' Donuts is opening its first Denver location. What piqued my curiosity about a new local franchise, however, wasn't the fact that there will be a new donut shop dangerously close to my apartment within a few months. Instead, when I see a Dunkin' Donuts, I always think about the rumors that the chain makes some really good coffee. While I've never tried their coffee myself, I was curious about just what, exactly, makes Dunkin' Donuts' coffee so darn good. The inability to do an in-person taste test (at least for a few months) led me to conduct a little research on my own. What I found was not only interesting, but also a testament to the value of consumer insights delivered through market research.
You see, Dunkin' Donuts has relied heavily on market research to achieve its enormous success. Back when the company began, Bill Rosenberg founded Dunkin' Donuts on a culture of listening to what customers want and then providing it. Market research has been a vital part of this commitment, and has been used in many forms throughout the company's history, including focus groups and survey research. So what does this have to do with their coffee, you might be wondering? As it turns out, Dunkin' Donuts conducted research with both surveys and taste testing in order to find the perfect blend that customers favor the most. Not only does the company have the right flavor down, but it also made a commitment to quality as a result of researching what customers want in a cup of coffee [1]. Hence, Dunkin' Donuts discards any coffee that is not used within 18 minutes of brewing in order to brew a new, fresh carafe [2]. How's that for an insight-driven strategy?
As we've seen time and time again in our work here at Corona, it's insights like these that can make or break a company, institution or organization. While Corona hasn't worked on any of Dunkin' Donuts' research projects (however, feel free to send them our way), we've helped a wide array of customers identify answers to their questions. Some recent examples of our work involve helping…
– An advertising agency test and refine a preliminary messaging platform with audiences in Dallas, Orange County, Boston and Atlanta.
– An arts festival understand the demographics and attitudes of its attendees to help make decisions and plans for future events.
– A nonprofit determine how to best implement a new program geared towards encouraging healthy behavior in Colorado classrooms.
– A city's tourism office to better understand people's knowledge and opinions of the city as a vacation destination.
…And there's more where that came from. So if you need our help in answering your most important questions, let us know. We're always up for grabbing a cup of coffee.
[1] Malhotra, N.K. (2010). Marketing Research: An Applied Orientation. Upper Saddle River, NJ: Pearson.
[2] Dunkin' Donuts, At-A-Glance. Dunkin' Donuts Press Kit. Retrieved from http://news.dunkindonuts.com/Press-Kit/Dunkin-39-Donuts-Press-Kit-40a.aspx.