What is Equitable Evaluation?
9/10/20 / Caitlin McAteer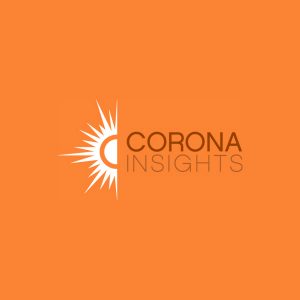 According to the American Evaluation Association, "Evaluation involves assessing the strengths and weaknesses of programs, policies, personnel, products, and organizations to improve their effectiveness." As a field, program evaluation first gained traction in the 1960s with "the infusion by the federal government of large sums of money into a wide range of human service programs," (Program Evaluation: A Historical Overview). However, much has evolved since then in terms of how evaluations are conducted, whose voices are considered, and what the intended outcomes should be.
In early approaches towards evaluation, individuals often took more of an objective and quantitative approach. For example, evaluating the effectiveness of projects could be done by measuring growth according to cognitive tests or by demonstrating program reach through numbers such as persons served (Qualitative Program Evaluation: Practice and Promise). In the 1980s and 90s, there was increasing involvement of qualitative practices from domains like anthropology and sociology. Here, evaluation began to include perspectives of individuals as evidence of a program's value. In its most recent stage of development, evaluation has made significant efforts to not only include the voices of program participants but ensure that evaluations themselves are culturally responsive and equitable.
According to the publication Culturally Responsive Evaluation, "Culturally responsive evaluation (CRE) is an evaluation approach that places culture and the community of focus at the center of the evaluation, helps to support community empowerment, and has a goal of social justice." This approach in evaluation is different from those prior because it acknowledges culture as a variable that can affect the results and the effectiveness of a program. Therefore, by better understanding the culture and context of a program, an evaluator can better understand program benefits and identify future growth opportunities.
Equitable evaluation is a type of culturally responsive evaluation. Here, equitable evaluation aims to acknowledge culture and context when assessing program effectiveness while also incorporating voices of program participants. According to the Equitable Evaluation Initiative (EEI), "Evaluation and evaluative work should be in service of equity" by making explicit efforts to:
Include elements of diversity beyond culture to also include a diversity of disciplines, beliefs, and lived experiences
Understand cultural appropriateness and it relates to valid methods and results,
Reveal structures and systems of inequity, and
Harness the power and assets of communities to shape an evaluation process and own the results.
By making these efforts, the Equitable Evaluation Project of the Colorado Health Foundation believes that evaluators can act upon their "special obligation to ensure that their evaluation practices don't reinforce or even exacerbate the inequities that change efforts seek to address."
Corona Insights is committed to creating culturally responsive evaluations that help build a more equitable society. We do so by conducting promising practices research with a cultural angle before designing an evaluation, incorporating perspectives in anthropology and sociology that improve the engagement of marginalized communities, and implementing applied research approaches that value all stakeholder voices and perspectives. We also take great pride in our involvement with the Colorado Collaboratory on Equitable Evaluation through the Colorado Evaluation Network to ensure our work as a community of evaluators can help create a more inclusive, equitable, and just future.