Staff Interview: Kevin Raines
6/25/19 / Molly Hagan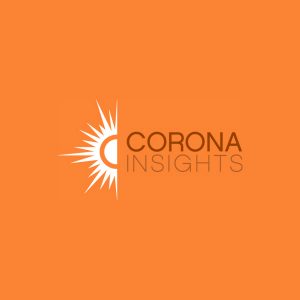 Every story has a beginning, and for Corona Insights, the story begins with Kevin Raines. After working in economic research and government consulting, Kevin decided to strike out on his own and founded a market research company called Corona Research in 1999. Leveraging connections and experience gained from previous work experience, Kevin quickly set out to carve a niche for Corona Research to thrive in the Denver market. And thrive it has.
Since its start as a one-man show, Corona Research has evolved and grown. In 2009 the name was changed to Corona Insights to better align with the full scope of services offered at Corona. In addition to market research, Corona established itself as industry leading experts in evaluation and strategic consulting. This expansion of services has enabled Corona to serve as a launching pad for many peoples' careers over the past twenty years—something Kevin hopes will continue long after he retires.
At Corona
Whether he is seeking to understand how Denver culturals can better serve their community, conducting needs assessments in rural Colorado communities, or tracking seatbelt usage in pickup trucks, Kevin has an eagerness to tackle complex projects that require one to think beyond traditional research approaches. His breadth of experience has enabled him to think creatively about how to best find answers and clarity for his clients.
When asked about one his favorite projects, Kevin mentioned that he has enjoyed aspects of all of the 400+ projects he's completed. But he's particularly fond of projects that require multiple types of research and thinking simultaneously, and projects that have other unusual topics or require unusual approaches. His most enjoyable projects have also been collaborations with his clients, and he's proud that he has remained friends with some clients long after they've left their jobs or retired.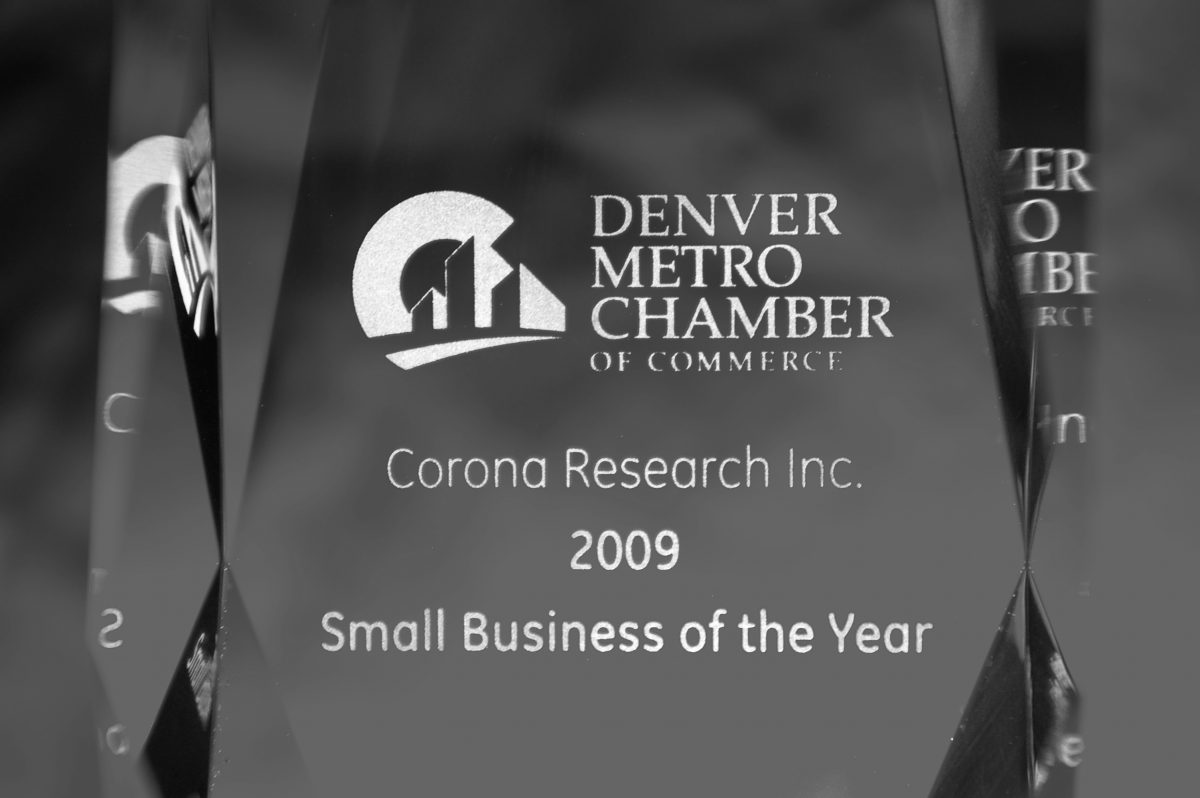 Kevin says one of the proudest moments he has had at Corona was winning the 2009 Small Business of the Year Award from the Denver Metro Chamber of Commerce. He also finds enjoyment in celebrating employee anniversaries, as almost half of the company has currently been employed at Corona for over a decade. Since its conception, many things (including the company name!) have changed; yet the attributes, values, and vision of the company remain strong.
Outside of work
In addition to building and sustaining a business, Kevin has devoted his weekends over the past 10 years to running, having completed 114 half-marathons. He also has been able to travel all across the world, with his wife and Corona co-owner, Karla Raines, by his side. He has visited 6 continents and is currently planning an expedition to Antarctica in the next two years to bag his seventh. One decision he still must make is if he will try to run a half marathon in Antarctica—I think we can all agree that would be a great racing t-shirt!
When he isn't running, Kevin's other passion takes the front seat—Kansas City Chiefs football. On Monday mornings in the fall, you can often find Kevin discussing the latest Chiefs game with fellow Corona principal, Matt Herndon. The Chiefs are what brought the two together after all; after they connected on an online Chiefs forum, Matt was brought on to the Corona team.
Charitable Organization
Kevin selected the Center for Visual Art (CVA) as his recipient of Corona's $500 donation. As a member of the leadership advisory council at CVA, Kevin has seen first-hand the impact CVA has on its community. We'll learn more about CVA in an upcoming blog.
---
Throughout 2019, to help celebrate our 20th Anniversary, we are profiling our staff and select clients. Corona is also donating $500 on behalf of each staff person to a charitable organization of their choice. Click here to view all of our interviews.
To stay up to date on all Corona news, and receive useful insights into the world of research, evaluation, and strategy, subscribe to our newsletter.