Celebrating our community: Wild Plum Center of Longmont, Colorado
1/29/19 / Karla Raines
In honor of Corona's 20th anniversary, we are celebrating the outstanding people and organizations making a positive contribution to our community.
Each month, Corona is making a $500 donation in honor of a member of our team. To kick us off in January, Matt Bruce selected Wild Plum Center. We sat down with Matt to learn more about the organization and his giving experience.
What is it about Wild Plum Center that made them stand out for you?
I believe that all families should be allowed to achieve their potential, and Wild Plum Center helps families do just that. We know from research that kids begin developing cognitively and socially at a very early age. I've seen it in my own kids. When they are in a nurturing, safe, and stimulating environment, like at Wild Plum Center, they have positive experiences that dramatically impact their growing brains. In addition to serving youth, Wild Plum Center serves parents by allowing them to work or go to school so they can make a better life for their families. Although there are many great community organizations here in Northern Colorado, Wild Plum stood out to me because they meet a critical need of hard-working families—when a helping hand can make a world of difference.
When a helping hand can make a world of difference.
What would you like others to know about their mission and impact?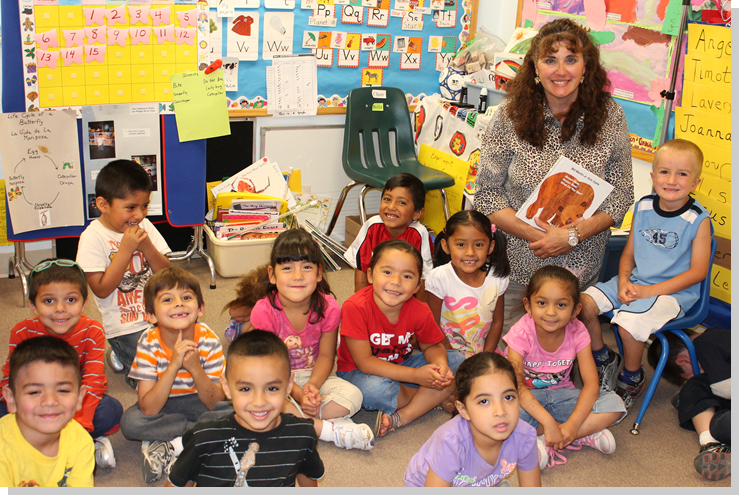 Whereas we typically think of early childhood education in the zero to five age range, Wild Plum acknowledges that their impact goes far beyond preschool. Their mission is to prepare children for a lifetime of learning and self-sufficiency by providing a comprehensive, individualized approach to early learning and family wellness. Wild Plum is doing more than preparing kids for Kindergarten; they are preparing them (and their families) for a lifetime of learning and wellness.
You've noted that this was a really wonderful experience for you. We'd love to hear more.
First, I had a lot of fun thinking about which community organization I'd like Corona to support. I considered a handful of organizations, and I enjoyed learning about each one. When I decided on Wild Plum, it was a great experience chatting with Keri Davis, their community partnership director, about the financial gift Corona could offer. Keri said Corona's donation would go directly to serving youth and families. She sent me some photos of kids in their classroom, and I loved looking at all those smiling faces.
—
Throughout 2019, to help celebrate our 20th Anniversary, we are profiling our staff and select clients. Corona is also donating $500 on behalf of each staff person to a charitable organization of their choice. Click here to view all of our interviews.
To stay up to date on all Corona news, and receive useful insights into the world of research, evaluation, and strategy, subscribe to our newsletter.