The New Frontier of Qualitative Research Tools
5/14/13 / Sarah Williams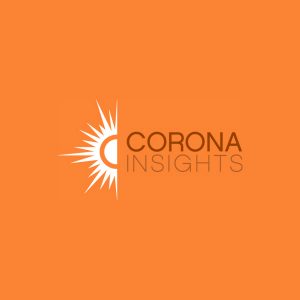 In recent years, the qualitative research field has seen an explosion of new online or mobile tools that allow researchers to capture data in ways we couldn't 5 to 10 years ago. Although we've previously reported on the rise qualitative analysis software and what it means for Corona and its customers, we've decided to launch another investigation. This time, we'll be looking into tools (both old and new) that might help us gather qualitative data and provide unique insights for our clients.
It bears mentioning that Corona already utilizes a wide array of qualitative tools to help our customers get the information that they need. Amidst other tools in our toolbox, we frequently conduct focus groups (in-person and online), in-depth interviews, online bulletin boards and other ethnographic research. But as technology continues to evolve and society becomes increasingly mobile, new ways of gathering data are emerging all the time. We already have smartphones and tablets, and other new wearable tech tools are looming on the horizon (Google Glass, anyone? Or what about an iWatch?). On top of all of these gadgets, there are also countless online platforms that allow market researchers to gather data in a structured manner, which then allow us to conduct subsequent meaningful analyses.
Basically, what I'm trying to say is that there are lots of qualitative tools out there, and quite frankly, the options can be overwhelming. Today, we can launch one-on-one conversations online with a specific target audience within minutes. We can ask participants to send us videos from their smartphones while they shop. We can lead focus group discussions with people from all over the country. But with what seems like an unlimited amount of options these days, how do clients know which methodology is right for them and their needs? While these new trends certainly sound neat, are they reliable? Do they provide quality results? And, most importantly, can they get us the answers we're looking for?
There are definitely questions to be answered, but fortunately, that's where our team of passionate research professionals comes in. We're in the process of becoming subject matter experts on the most current online qualitative research methods and how they can benefit our clients. We have a feeling that you might be interested in what we find out, so we'll keep you posted along the way. Stay tuned!