8/3/12 / Meredith Badler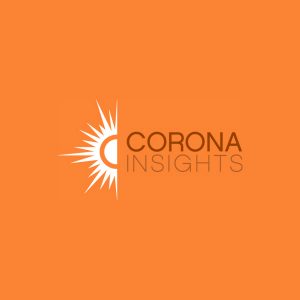 When Leo Lewis stepped into the basement of the Zang Mansion in 2002 and become Corona employee #3, did he think he'd be celebrating his 10 year anniversary as a Principal and thought leader on strategic marketing practices? Perhaps he had that foresight…
August 1st marked Leo's 10 year anniversary with Corona Insights. We're not ones to let a major milestone like that slip by unnoticed, so in we celebrated him Corona style. In between bites of pasta, salad and flourless chocolate cake we laughed and we laughed at Kevin's PowerPoint about Leo. To those who know Kevin's singular sense of humor, this was a masterpiece of work. And, of course, there were graphs, lots of graphs, depicting everything from his coffee consumption to Lewis family cuteness.
Leo and Karla first met at an UT Austin MBA alumni event here in Denver. A decade later, he's leading multifaceted market research projects and raising 3 children with his wife Jen. Most recently, he's developed the innovative Insights for Strategic Marketing framework. This data-informed process guides marketing leaders through a combination of research and assessment tools to inform strategic decisions and actions.
How can we sum up 10 years of devotion to Corona's customers, brand and staff? In one word. Leo.
Congrats Leo! Heartfelt thanks from Team Corona!!