Our Outstanding Woman in Business
8/27/10 / Meredith Badler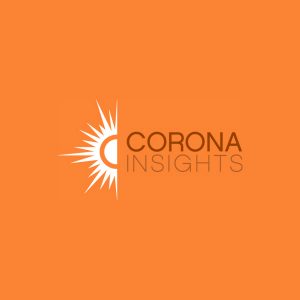 Corona Insights is thrilled to recognize Karla Raines as a Finalist for the Outstanding Women in Business 2010 with the Denver Business Journal in the Consultant Category.
The judges reviewed the more than 400 pages of nomination forms for nearly 240 nominees.
35 Finalists were chosen in 11 different categories.
Karla was one of only 3 in her category.
The award luncheon, hosted by the Denver Business Journal at the Marriott City Center, was filled with powerful and inspirational women from all sectors: nonprofit leaders, banking and finance professionals, small business owners and so on. It was an honor to see Karla's name among this illustrious list. Thank you to the Denver Business Journal, the judges and event sponsors for this recognition.
We are very proud of our own Outstanding Woman in Business and the contributions she makes every day to our company and our community. Congratulations to all of the Finalists and keep up the excellent work!
(In photo from left to right: Amy McClellan, Corona Insights; Jane Hajovsky, Colorado Cancer Research Program; Judy Regensteiner, CU Center for Women's Health Research; Karla Raines, Corona Insights; Kevin Raines, Corona Insights; Greta Gloven, Iliff School of Theology; Jackie Norris, Norris Consulting Services; Leo Lewis, Corona Insights)