Arizona park closing due to budget
6/3/10 / Scott Saunders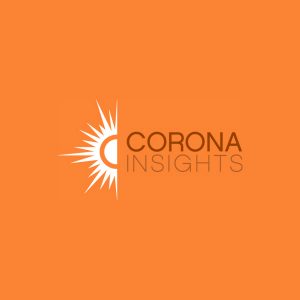 Earlier this year we learned (another more recent article here) that the Arizona State Parks Board voted to close over half of the state parks in the State, in order to help the state government alleviate its current budgetary problems. This announcement and the state's plan to close 13 state parks appear to be a bold move to save the state budgetary obligations to the Arizona State Parks System. However, it could end up costing local municipalities within Arizona in the long run.
Corona Insights recently conducted an extensive marketing assessment study for Colorado State Parks, and one major component of that study was a detailed Visitor Spending Analysis that examined the spending habits of visitors to Colorado State parks. The goal of this visitor spending analysis was to calculate the direct spending in local economies (within 50 miles) related to visits to each Colorado State Park.
Total visitor expenditures for each park were prepared by calculating per-vehicle visitor expenditures from raw data that was collected via a large park-specific visitor survey (conducted as part of the overall marketing assessment study). These per-visitor figures were then multiplied by the total numbers of visitors visiting each park in one year, defined as the June 2008 to May 2009 time period. In developing the final visitor spending estimates for the study, Corona took a conservative approach and included only the spending by visitors arriving from more than 50 miles away in our final visitor spending calculations.
Total estimated spending impacts on local economies (within 50 miles of state parks) were sizeable. Overall, average per vehicle expenditures within 50 miles of Colorado State Parks (for non-local visitors) was estimated to be roughly $230, and total non-local expenditures for Colorado State Parks (over a one-year period) were an impressive $396 million.
Spending patterns and average expenditures per vehicle would likely differ somewhat for Arizona State Parks since every park and every park system is unique, but the overall economic effect of shutting down these 13 state parks will likely produce a rather substantial negative economic impact to communities in close proximity to these parks.
Not only are the cities and municipalities in close proximity to these 13 state parks losing a valuable natural resource, their local economies are likely to feel the economic effects of these park closures for the foreseeable future.
Many local Arizona communities apparently also know this and are contributing to keep the parks open, at least until a more permanent solution can be developed.
While these particular stories all regard Arizona, they're not alone. Many states facing budget shortfalls are considering closing parks – or already have done so. We hope that they have the right information to make their decisions before doing so (and if they don't and happen to be reading this – we can help).