6/27/23 / Corona Insights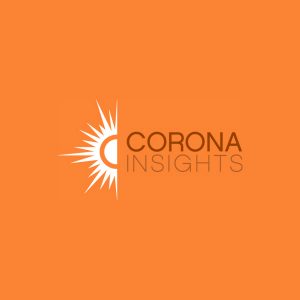 On January 1 of this year, Corona had a momentous occasion: the seamless transition of company ownership from the company's founding owners, Kevin and Karla Raines, to longtime employees David Kennedy, Beth Mulligan, Kate Darwent, and Matt Bruce. The four of them have a combined 53 years of experience at Corona Insights, so the company will continue under experienced leadership with the same philosophy, standards, and values of the past 24 years. It will be business as usual at Corona as well: our favorite color will remain orange, we'll still call ourselves Coronerds from time to time, and we will continue pursuing work that has a positive impact on communities.

"We plan to continue the path Kevin and Karla have charted for over 20 years, from our client-first mentality to the trust we place in our employees."

David Kennedy, Corona Insights CEO

In fact, it's been so much business as usual that we suspect that few people even noticed the change, and that's our goal.
Any business transition is a significant project in itself, with a lot of issues to be considered, both great and small. But we worked to apply the same level-headed, data-driven approach to evaluate the options that we do for our clients when they come to us with a big (or small) question. We did our research on the process (what were the options for selling/transitioning), determined our goals (continuing Corona's work, values, and culture), and plotted our own course.
"We have enjoyed owning the company and it's been central to our lives over the past two decades.  We are delighted to see the company, the staff, and the clients positioned well to thrive into the future."

Kevin Raines