11/27/19 / Caitlin McAteer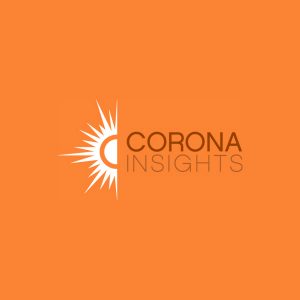 In honor of Corona's 20th anniversary, we are celebrating the outstanding people and organizations making a positive contribution to our community.
Each month, Corona is making a $500 donation in honor of a member of our team. For November, Jim Pripusich selected GiveWell. We chatted with Jim to learn more about this organization and why he chose them.
As a quantitative data wiz at Corona, it is no surprise that Jim has been a longtime fan of GiveWell, an organization dedicated to uncovering global health and development efforts where a donated dollar goes furthest in saving and improving lives.
On the organization's approach, Jim said, "I appreciate their data-driven work to help improve aid effectiveness. They do a great job of directing donations to causes that have the most significant need." GiveWell encourages donations to identified top charities that are characterized by a strong evidence base, high cost-effectiveness, and transparent operations. A few such organizations currently include the Malaria Consortium, Evidence Action's Deworm the World Initiative, or Helen Keller International's vitamin supplementation to prevent child mortality.
We're proud to support GiveWell and their data-driven work and are happy to present them with a $500 gift in celebration of Corona Insights' 20th anniversary.
---
Throughout 2019, to help celebrate our 20th Anniversary, we are profiling our staff and select clients. Corona is also donating $500 on behalf of each staff person to a charitable organization of their choice. Click here to view all of our interviews.
To stay up to date on all Corona news, and receive useful insights into the world of research, evaluation, and strategy, subscribe to our newsletter.