The Importance and Scale of Membership Associations
3/15/18 / Matt Herndon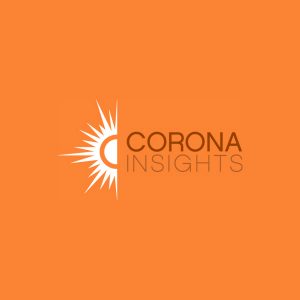 We've talked a lot this quarter about membership associations and how leaders of such organizations can better understand members' needs. To close out our discussion on this topic, we wanted to take a step back and look at just why membership associations matter in the first place.
The Importance
Membership associations come in all shapes and sizes, but the defining characteristic is simply uniting a group of people facing similar issues in a way that allows them to collaborate and focus their efforts to move the needle in their respective industries or areas of interest. Our work at Corona has ranged from projects with small groups of individuals having a niche job role who simply need to find other people to bounce ideas off of, to large international associations of academic researchers who use their association to better coordinate their efforts around researching a key health issue.
No matter the size, the members of these organizations simply wouldn't be as effective at meeting their personal or professional goals if their association did not exist. Their associations allow them to network and meet others in their profession, learn about key topics that will influence their lives, and jointly focus on topics that are important to them. Without associations, none of this would be possible, and our world would suffer from less productivity due to decreased coordination.
The Scale
At Corona, we have the enviable position of being able to get to know dozens of organizations intimately every year, and perhaps nothing has been more surprising than learning about the number of membership associations that exist. According to the American Society of Association Executives, there are more than 1.9 million U.S.-based associations and, collectively, they generated $142 billion in revenues in 2013.
Corona recently worked with the Colorado Society of Association Executives and determined that the association's members collectively had nearly a quarter billion in annual expenditures, making them a major player in the Colorado economy (and that doesn't even include all of the associations in the state).
The Point
It's easy to take for granted the role that membership associations play in keeping our world moving forward. Without associations, many industries would be like a ship without a rudder, drifting in a dozen different directions without a cohesive sense of purpose. So if you're a leader of a membership association, thank you for the impact that you make not only on your members, but on the entire industry you serve. We hope that this series has given you some things to think about and tools to use to better serve your members in the future. If you're a member of an association, don't take your association for granted. If there are areas you think can be improved, be sure to pitch in and help out for the greater good. And if we, at Corona, can ever be of assistance to make sure that your organization has a solid strategy and foundation of information on which to help move your organization forward, we'd love to help support the very important work that associations provide.