8/29/17 / Greg Hornback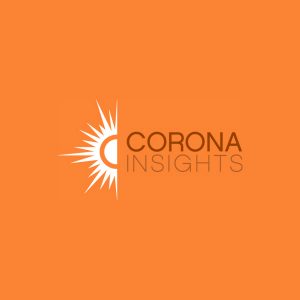 Born from a conversation I had with a coworker earlier this week, I wanted to talk about research methodology and design and how a client relying solely on what they know – their own experience and expertise – might result in subpar research.
Quantitative and qualitative methods have different strengths and weaknesses, many of which we have blogged about before. The survey is the most frequently used quantitative methodology here at Corona, and it's an incredibly powerful tool when used appropriately. However, one of the hallmarks of a quantitative, closed-ended survey is that there is little room for respondents to tell us their thoughts – we must anticipate possible answers in question design. When designing these questions, we rely on our client's and our own experience and expertise.
We know how much the value of a statistically valid survey is appreciated – being able to see what percentage of customers believe or perceive or do something, compare results across different subpopulations, or precisely identify what "clicks" with customers is very satisfying and can drive the success of a campaign. But the survey isn't always the right choice.
Sometimes, relying on experience and expertise is not enough, perhaps because you can't predict exactly what responses customers might have or, despite the phrase being somewhat cliché, sometimes you don't know what you don't know. This is why I advocate for qualitative research.
Qualitative research is not statistically valid. Its results are not really meant to be applied to your entire population of customers or even a segment of them. However, it is incredibly powerful when you're trying to learn more about how your customers are thinking about X, Y, or Z. Feel stuck trying to brainstorm marketing materials, finding a way to better meet your customers' needs, or come up with a solution to a problem you're having? Your customers probably won't hand you a solution (though you never know), but what they say will spark creativity, aid in brainstorming, and become a valuable facet in the development of it.
In the end, both serve a significant role in research as a whole. Personally, I'm a big supporter of integrating both into the process. Qualitative research can bridge the gap between your customers and the "colder" quantitative research. It can help you better understand what your customers are doing or thinking and therefore help you better design a quantitative survey that enables you to capture robust data. Alternatively, qualitative research can follow a quantitative survey, allowing you to explore more of the "why" behind certain survey results. In the end, I simply urge you not to underestimate the value of qualitative research.