At Corona we pride ourselves in a culture of deep trust and respect, and we are committed to leveraging each other's strengths. We think work should matter and work should be fun. We enjoy learning, we enjoy working together, and we enjoy making our team part of your team.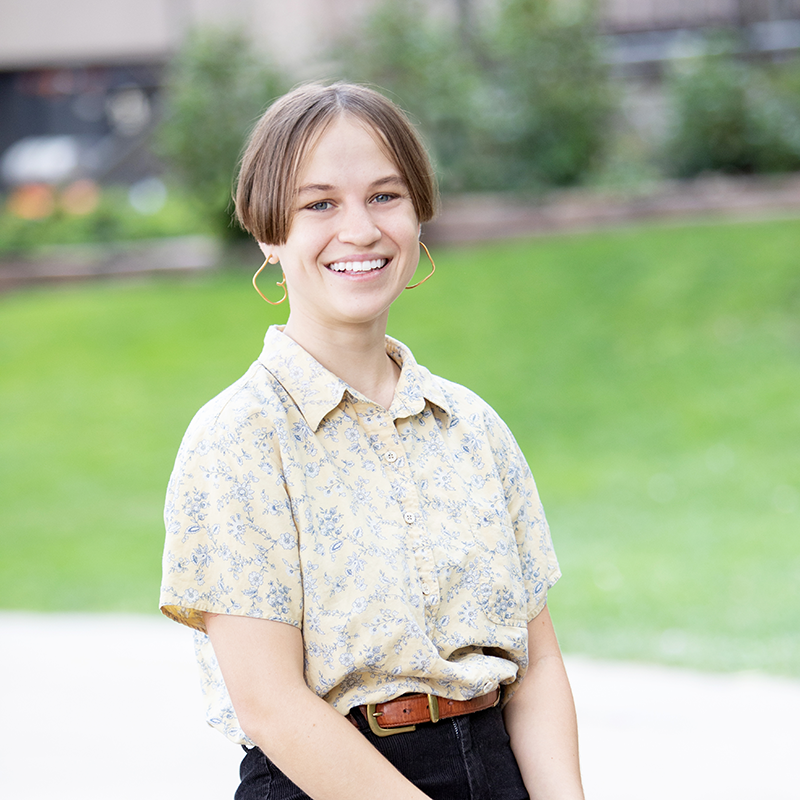 Camille Delaney
Office Coordinator
As the inhouse bookkeeper, Camille makes sense of Corona's internal data. She promotes ease at the office, whether it be converting paper files to digital, or offering yoga classes to her coworkers. She has a knack for systemizing and organizing… everything. With a mind for numbers, and an affinity towards people, Camille finds the work Corona produces especially delightful; every conclusion her coworkers make is reached holistically, grounded in both data and intuition, and always with a clear, people-minded takeaway.
When Camille isn't organizing all things Corona, you'll find her teaching yoga, making dances, and performing with other artists in Denver. Her pup Juno also occupies plenty of her time and attention.
Education
Camille earned a Bachelor of Fine Arts from New York University in Dance and Mathematics. She holds a 300 Hour Yoga Teacher Certificate through The Perri Institute for Mind and Body.